LEXINGTON, Ohio. Mercedes-AMG Motorsport Customer Racing Teams begin the second half of the IMSA WeatherTech SportsCar Championship and IMSA Michelin Pilot Challenge racing seasons this weekend at Mid-Ohio Sports Car Course. The No. 74 Riley Motorsports Mercedes-AMG GT3 and team co-drivers Gar Robinson and Lawson Aschenbach compete in the GT Daytona (GTD) class, in Sunday's featured IMSA WeatherTech Championship two-hour and 40-minute race. Five Mercedes-AMG GT4 teams will compete in the top-tier IMSA Michelin Pilot Challenge Grand Sport (GS) class, with a doubleheader schedule featuring two-hour races on the 2.258-mile road circuit Saturday and Sunday.
The No. 74 team and drivers come to Mid-Ohio with top-four GTD finishes in each of the last two WeatherTech Championship races, including a season-best third-place finish in August at VIRginia International Raceway (VIR).
Round six of 10 races on the WeatherTech Championship GTD schedule, Mid-Ohio begins with practice sessions at 6:10 p.m. EDT Friday and 10:55 a.m. EDT Saturday. Qualifying for the GTD division is scheduled for 8 a.m. EDT Sunday to set the grid for that afternoon's race at 2:05 p.m. EDT. The race streams live on the NBC Sports App, NBCSports.com and TrackPass on NBC Sports Gold, with same-day coverage airing on the NBC Sports Network (NBCSN) at 11 p.m. EDT Sunday.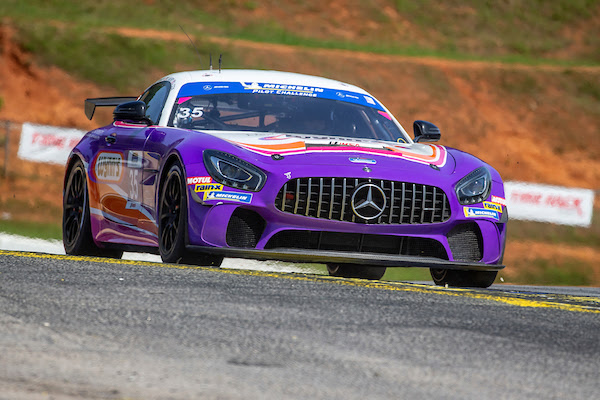 Mercedes-AMG GT4 teams competing in the Michelin Pilot Challenge doubleheader include a pair of two-car teams and one single-car entry looking to rebound from an early retirement one race ago at Michelin Raceway Road Atlanta.
Winners of the season-opening GS race at Daytona International Speedway in January, co-drivers Jim Cox and Dylan Murry were off to a competitive run at Road Atlanta, only to be knocked out of the race early.
Despite the setback, Cox, Murry and the No. 35 Riley Motorsports Mercedes-AMG GT4 team still rank third in the GS-class championship standings. The team competes this weekend with a new Mercedes-AMG GT4 chassis set for its race debut.
Winward Racing fields both the No. 4 and No. 57 Mercedes-AMG GT4 entries at Mid-Ohio.
Full-season teammates Russell Ward and Indy Dontje co-drive the No. 4 while Bryce Ward shares the No. 57 with Alec Udell for the second time this season, after this duo debuted at Sebring International Raceway in July.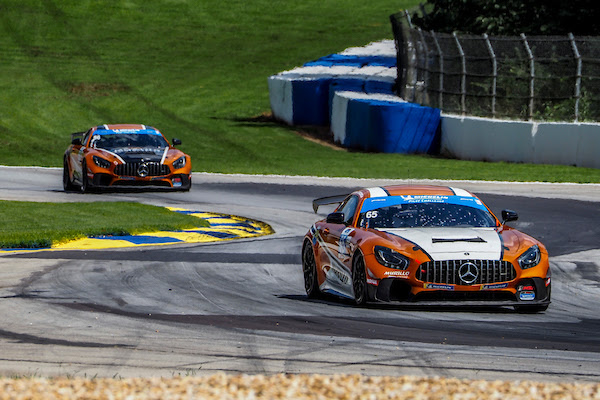 The second two-car Mercedes-AMG GT4 effort set for Mid-Ohio comes from Murillo Racing. The No. 56 Murillo Racing Mercedes-AMG GT4 of Jeff Mosing and Eric Foss battled for the Road Atlanta win right up until the white flag lap when Foss ran out of fuel while running in second place.
Mosing and Foss look to rebound at Mid-Ohio where they compete alongside the sister No. 65 Murillo Racing Mercedes-AMG GT4 entry of Tim Probert and Brent Mosing.
A three-day event weekend, Friday's schedule opens with practice sessions for both the WeatherTech Championship and Michelin Pilot Challenge.
Saturday begins with the first of two GS qualifying sessions at 8:20 a.m. EDT. The morning session sets the grid for that afternoon's first two-hour Michelin Pilot Challenge race at 1:05 p.m. EDT, after which the GS competitors return to the track for race-two qualifying at 7:10 p.m. EDT.
Michelin Pilot Challenge race two starts at 10:35 a.m. EDT on Sunday, and splits GTD qualifying at 8 a.m. EDT, along with that afternoon's featured WeatherTech Championship race at 2:05 p.m. EDT.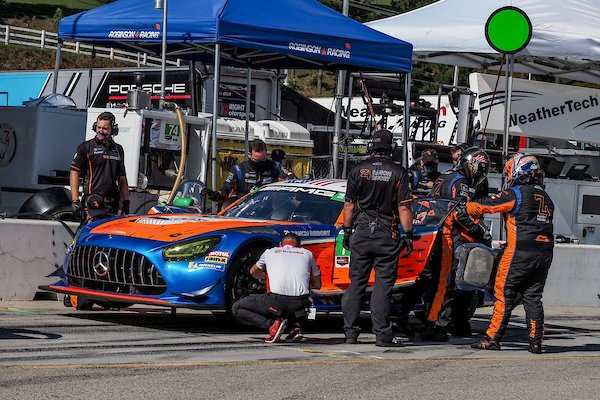 Lawson Aschenbach, Driver – No. 74 Riley Motorsports Mercedes-AMG GT3: "I feel Mid-Ohio will be a great weekend to maintain the momentum we've had over the last few races. We have speed, great pit stops, and a reliable car in the Mercedes-AMG GT3. Add the fact that Gar and I have experience at this track from last year creates a high amount of confidence. We are pushing hard to make the podium and I have no doubt our time will come soon! The Mercedes-AMG GT3 suits Mid-Ohio with the heavy brake zones and some high-speed corners as the areas where the car will shine. Plus, it's consistency over a stint will help us during a potential green flag only race."
Dylan Murry, Driver – No. 35 Riley Motorsports Mercedes-AMG GT4: "This is going to be really weird to have two races in two days, but Mid-Ohio will be really good for us. We were strong last year, and I think we will be even stronger this year. I hope we can bring back two first-place trophies for all our fans and supporters. Turns out our chassis was totaled after the Road Atlanta incident, but the amazing crew at Riley Motorsports was able to switch all the good parts to a new chassis in under five days. They put an insane amount of work into it, so now we will have a backup Mercedes-AMG GT4 again for Mid-Ohio. We have never raced the chassis we will use this weekend, so I'm anxious to see how it will do. I am sure we will be able to give the competitors a run for their money."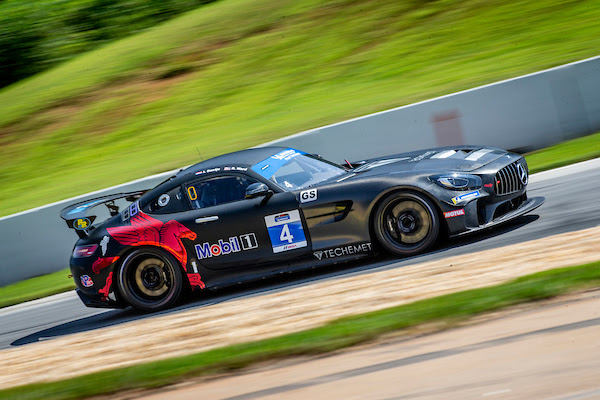 Russell Ward, Driver – No. 4 Winward Racing Mercedes-AMG GT4: "We have a pretty good opportunity. I have always done well at Mid-Ohio, have never qualified outside of the top four, and now we have two chances to bring home a win in our Mercedes-AMG GT4. The doubleheader weekends are always nice, so we will see how it goes. This is our first two-race weekend with IMSA, the schedule looks a bit hectic, but we know this format and it is going to be interesting and a blast."
Bryce Ward, Driver – No. 57 Winward Racing Mercedes-AMG GT4: "Last year I had a really good run going until I tried to take somebody on the outside in the Carrousel. It didn't work out for me, but I have learned a few things. I will be driving with Alec Udell again as my regular co-driver Philip Ellis will be racing this weekend in the 24 Hours of Nürburgring. I really look forward to working with Alec and driving with him again, and the Mercedes-AMG GT4 has always been good. I am excited, I really am, and, for me, I really like the idea of a doubleheader. I don't get a lot of time behind the wheel, and we have lost some practice time, so this will really help me out. I need a bit of practice. I really settle in once I have had a couple of laps under my belt. It takes me a little longer than some of the other guys, so I think a doubleheader will really suit me."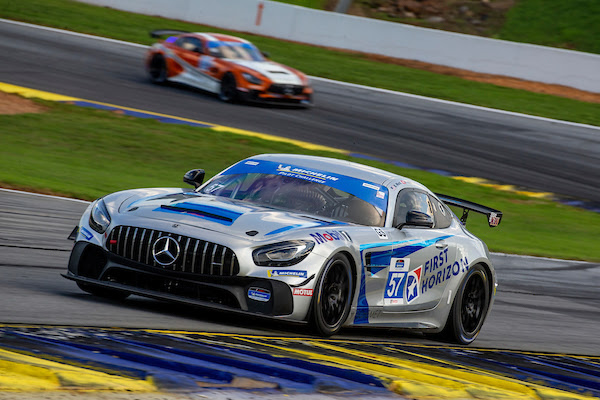 Alec Udell, Driver – No. 57 Winward Racing Mercedes-AMG GT4: "It is great to have two chances at Mid-Ohio, and I am really looking forward to being back with Bryce and in the Winward Mercedes-AMG GT4. It's a great car, and it really does well across a stint from my experience. You can do almost the same lap time at the beginning and the end. Mid-Ohio is very technical, which the Mercedes-AMG handles very well, and it is good with the change in directions. It is good on the backside of the track. The challenges you have at Mid-Ohio are some blind corners and some off-camber stuff and you really have to flow speed through there. The Mercedes-AMG GT4 is going to be a great car for that, and I am really looking forward to the two races."