Wynn's/Keating Motorsports Ford GT Qualifies in GTE-Am Top-10 for 87th Running of 24 Hours of Le Mans
– Wynn's Takes 80th Anniversary Celebration Global in Sponsorship of No. 85 Wynn's/Keating Motorsports Ford GT at Le Mans
– Live U.S. Coverage of Full 24 Hours of Le Mans on MotorTrend TV Begins Saturday at 8 a.m. EDT
LE MANS, France (June 14, 2019) – The No. 85 Wynn's/Keating Motorsports Ford GT will start ninth in class in this weekend's 87th running of the 24 Hours of Le Mans with team drivers Ben Keating, Jeroen Bleekemolen and Felipe Fraga looking to give Wynn's a victory in its debut in the legendary French endurance race.
Live television coverage in the United States of this weekend's 24 Hours of Le Mans race begins this Saturday at 8 a.m. EDT on the MotorTrend TV cable channel.
The top-10 qualifying effort in the GTE-Am class was earned after two days of intense but productive practice and qualifying sessions by the No. 85 Wynn's team and drivers Wednesday and Thursday.
"We are all comfortable in the car," Keating said. "That is the most important thing for this race. We may not have the ultimate speed for one lap, but we are good on average. We are ready to race. I am so excited to be working with Wynn's, they are great partners, and this is also their 80th Anniversary year."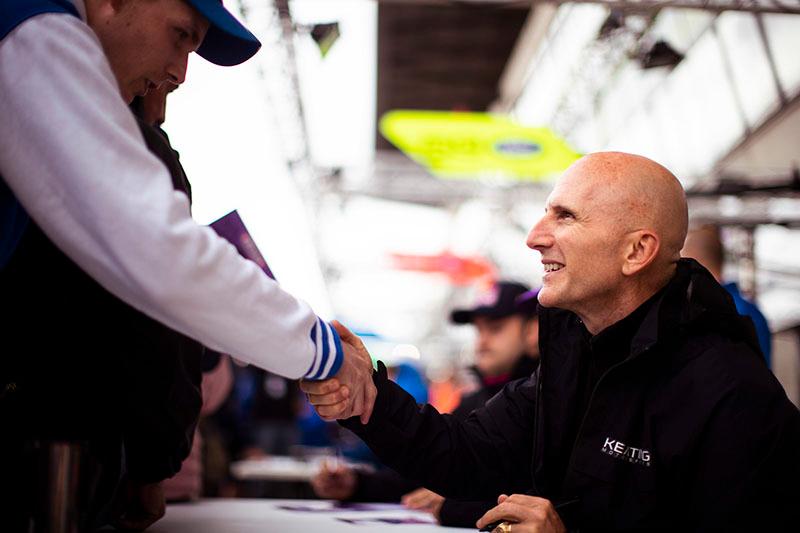 Established in California in 1939, Wynn's year-long 80th Anniversary celebration in 2019 includes the 24 Hours of Le Mans as a primary international component. Now part of the ITW Professional Automotive Products family, the Wynn's automotive technology products line continues today with an array of products designed to effectively treat and improve a car's engine.
Keating and Bleekemolen are in their sixth straight season of racing together, including competing as lead co-drivers at Le Mans the last four years. In 2018 the duo co-drove with Luca Stolz to third in GTE-Am, Keating's career best Le Mans finish.
Bleekemolen's best career finish at Le Mans is co-driving to an LMP2 class victory in 2008.
"We are totally ready," Bleekemolen said. "The team is getting to know the car better and better and everything is running smooth. I am really looking forward to the race, it looks like the weather will be nice, we have a competitive car and a great driver lineup. This will be my 14th start at Le Mans but I think it is probably only my third or fourth time I have a realistic chance at winning. It's a great opportunity for all of us."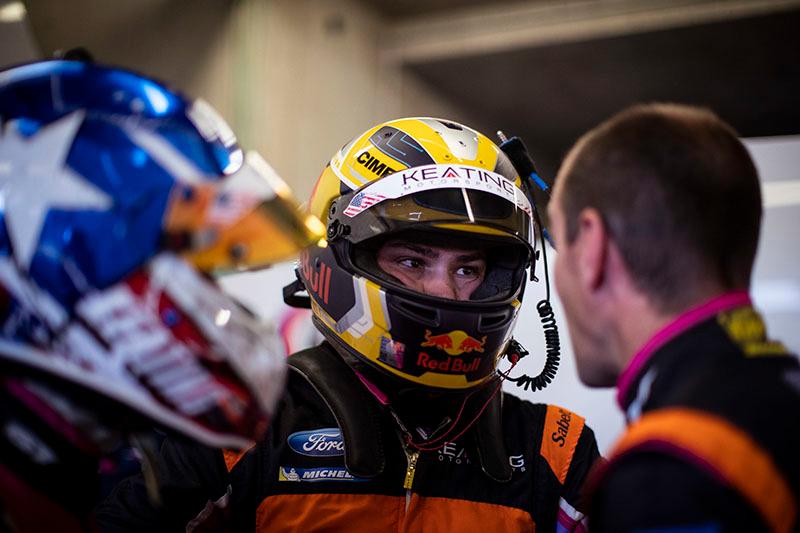 Fraga, a teammate of Keating and Bleekemolen in the U.S. IMSA WeatherTech SportsCar Championship, makes his 24 Hours of Le Mans debut this weekend.
"It was really comfortable," Fraga said. "The Ford GT is good to drive. In the night it is really dark around the track compared to the other 24-hour races I have done, but after Thursday I'm feeling ready for the night part also. We will be strong for the race."
In addition to the Wynn's relationship, Keating is a third-generation Ford dealer who owns and operates Tomball Ford, Port Lavaca Ford and College Station Ford within his Texas-based Keating Auto Group in the U.S. Learn more at www.KeatingAuto.com.
About Wynn's: Throughout its legendary history, Wynn's, now worldwide, has remained at the forefront of technology. Wynn's heritage of automotive excellence dates back to 1939 and that leadership continues today with an array of products designed to effectively treat and improve your car's engine. Wynn's represents a reliable brand that generations of car owners have come to know and trust, and we'll work hard to keep earning your loyalty, one bottle at a time. Learn more at www.WynnsUSA.com.