Wynn's Ready for 24 Hours of Le Mans Debut with Keating Motorsports GTE-Am Ford GT
Wynn's Takes 80th Anniversary Celebration Global in Sponsorship of No. 85 Wynn's/Keating Motorsports Ford GT in 2019 Running of the Legendary French Race, June 15 – 16
LE MANS, France (June 7, 2019) – Wynn's, the automotive products technology company that is taking its 80th Anniversary celebration global in 2019 at the 24 Hours of Le Mans, is ready for its debut in in the legendary French endurance race, June 15 – 16, as the lead sponsor of the No. 85 Wynn's/Keating Motorsports Ford GT that team drivers Ben Keating, Jeroen Bleekemolen and Felipe Fraga will race in the GTE-Am class.
The first privateer entrants competing in a Ford GT – which won the GTE-Pro class with Ford Chip Ganassi Racing in its Le Mans return in 2016 – the Keating Motorsports Wynn's team completed a successful full-day run with the car in last Sunday's official 24 Hours of Le Mans test.
"Considering this was our first official test with a Ford GT that is basically a new car to us, the Le Mans test day went great," Keating said. "We turned a lot of laps and completed all of our scheduled work and familiarization runs with the car and then some. We have a very high-quality team. I have high hopes, but I know it is mostly about having a clean race all the way through. So many things can happen, but we have taken care of everything under our control."
Keating and Bleekemolen are in their sixth straight season of racing together, including competing as lead co-drivers at Le Mans the last four years. In 2018 the duo co-drove with Luca Stolz to third in GTE-Am, Keating's career best Le Mans finish.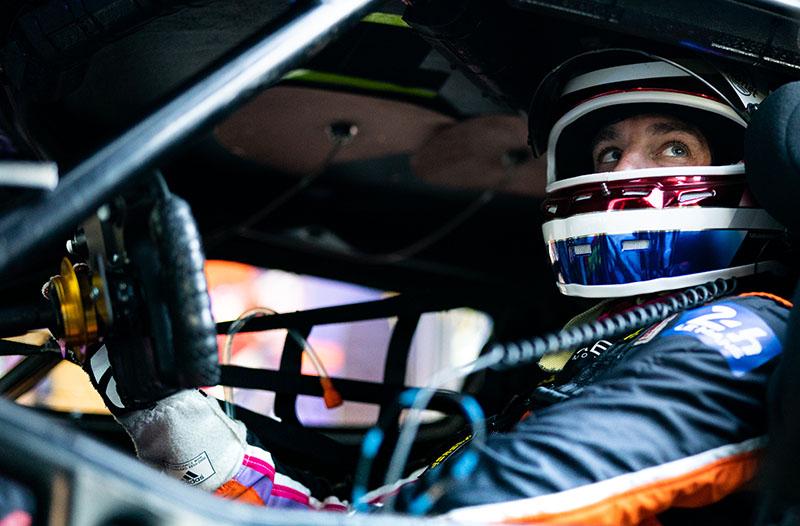 "The test went great," said Bleekemolen, who co-drove to the Le Mans LMP2 class victory in 2008. "We had no issues and did plenty of laps. I really like the car. It is very comfortable to drive. The Ford GT has lots of downforce, but Le Mans has long straights where you need top speed. It's always about finding the right balance between downforce and top speed at this track."
Established in California in 1939, the Wynn's Le Mans sponsorship is the primary international component of the company's year-long 80th Anniversary celebration in 2019. The colorful livery that adorns the No. 85 for Le Mans has quickly become a fan favorite. The eye-catching scheme features the familiar purple and orange colors and trademark Wynn's oval logo in a design that follows the look of the four Ford Chip Ganassi Racing GTE-Pro class Ford GT entries also competing in the race.
"To drive the Ford GT at Le Mans is very special," Bleekemolen said. "It is such an iconic car. Going out for the first time in it gave me an awesome feeling. Most of our Keating Motorsports crew are from Riley Motorsports, and we have been working together with the same group of people for the last six years. It's great, this group is one of the best teams in the world, and the help we get from Ganassi and Ford is amazing. I feel like we are one team. We can talk to them about anything and anytime. You can see why they have already won so much with the Ford GT."
In addition to the Wynn's relationship, Keating is a third-generation Ford dealer who owns and operates Tomball Ford, Port Lavaca Ford and College Station Ford within his Texas-based Keating Auto Group in the U.S. Learn more at www.KeatingAuto.com.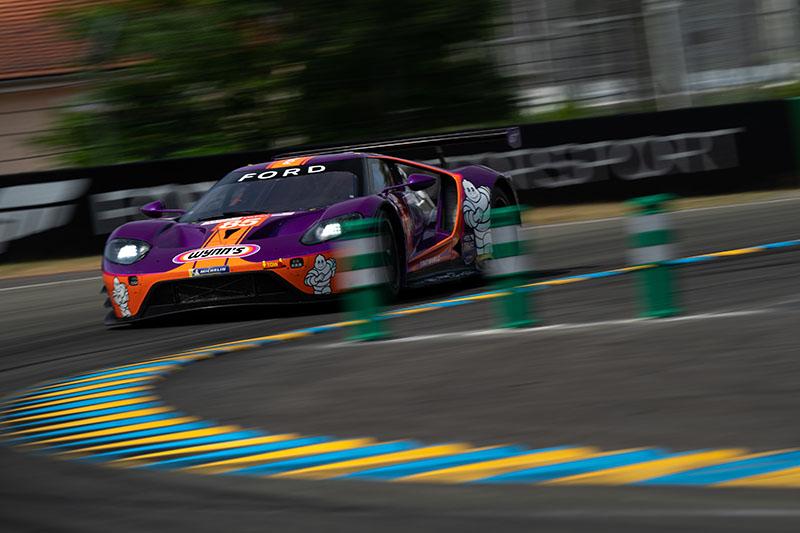 "This whole experience is surreal for me," Keating said. "Growing up, my Dad was a Ford dealer, my Grandfather was a Ford dealer and all of my aunts and uncles were Ford dealers. The first dealership I opened was a small Ford store. Now we will be the very first non-factory team to ever race the Ford GT. It's significant because this car and the Wynn's livery hold a special place in the hearts of so many fans around the world. There can only be one 'first time,' and this is it."
Now part of the ITW Professional Automotive Products family, the Wynn's automotive technology products line has an 80-year heritage of automotive excellence continuing today with an array of products designed to effectively treat and improve a car's engine.
"It is the 80th Anniversary for Wynn's, I've had a partnership with them in my dealerships for years, and Ford has such a deep history with Le Mans," Keating said. "Now I get the opportunity to combine all of this into the most anticipated Le Mans I've ever experienced. The biggest race… the biggest stage… I am filled with anticipation."
About Wynn's: Throughout its legendary history, Wynn's, now worldwide, has remained at the forefront of technology. Wynn's heritage of automotive excellence dates back to 1939 and that leadership continues today with an array of products designed to effectively treat and improve your car's engine. Wynn's represents a reliable brand that generations of car owners have come to know and trust, and we'll work hard to keep earning your loyalty, one bottle at a time. Learn more at www.WynnsUSA.com.