Wynn's and Mercedes-AMG Team Riley Bring IMSA Michelin Endurance Cup Championship Leads to Sahlen's Six Hours of The Glen
– Three Point Championship Leads for Ben Keating, Jeroen Bleekemolen and Felipe Fraga and Mercedes-AMG Team Riley No. 33 Wynn's Mercedes-AMG GT3
– Wynn's Celebrates 80th Anniversary in 2019 in Partnership with Keating and Mercedes-AMG Team Riley for 50th Anniversary IMSA Season
WATKINS GLEN, New York (June 28, 2019) – Wynn's and Mercedes-AMG Team Riley Motorsports bring championship leads in the 2019 IMSA Michelin Endurance Cup to this weekend's IMSA WeatherTech SportsCar Championship Sahlen's Six Hours of The Glen, June 28 – 30.
The Sahlen's Six Hours of The Glen is the fourth IMSA WeatherTech Championship GT Daytona (GTD) race of the season and the third of four rounds in this year's IMSA Michelin Endurance Cup series.
The Sahlen's Six Hours of The Glen will be televised in same day coverage on NBCSN this Sunday at 7 p.m. EDT, with live streaming of the race in its entirety on the NBC Sports App and NBCSports.com beginning at 9:30 a.m. EDT. International, live flag-to-flag coverage is available on IMSA.com.
Mercedes-AMG Team Riley and No. 33 Wynn's Mercedes-AMG GT3 co-drivers Ben Keating, Jeroen Bleekemolen and Felipe Fraga lead both the IMSA Michelin Endurance Cup GTD team and driver championships heading into Sunday's six-hour race on the legendary 3.4-mile Watkins Glen road course.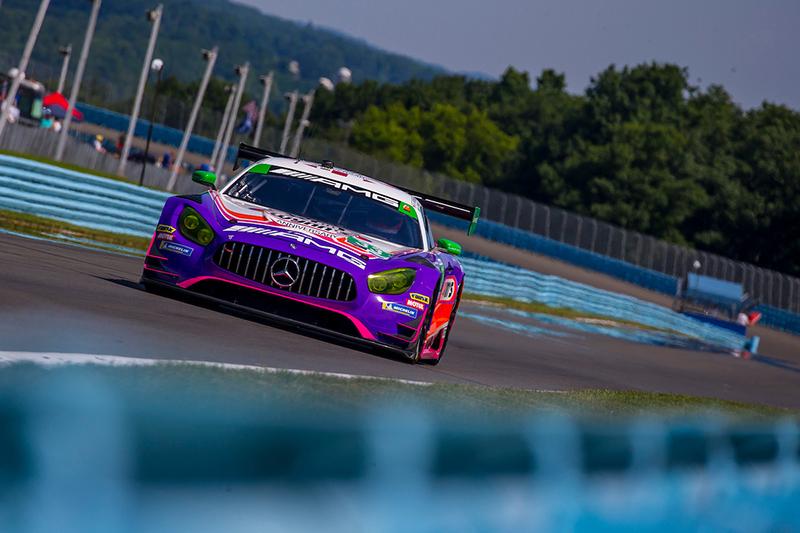 A series within the overall IMSA WeatherTech Championship, the IMSA Michelin Endurance Cup awards top performers in the year's four endurance races, which began with January's season-opening Rolex 24 At Daytona and March's 12 Hours of Sebring.
With those two races in the books, No. 33 Wynn's Mercedes-AMG GT3 team and its trio of drivers have three-point leads in the respective team and driver point standings, 25 – 22, coming to The Glen.
Wynn's, the automotive products technology company celebrating its 80th Anniversary in 2019, has entered a partnership with Keating and Mercedes-AMG Team Riley Motorsports for this year's 50th Anniversary IMSA Season in support of the team's No. 33 Wynn's Mercedes-AMG GT3.
Keating, Bleekemolen and the No. 33 team are the two-time and reigning GTD champions of the Michelin Endurance Cup, which awards points at the finish of each race and at designated points or "segments" within each race. The Daytona and Sebring races accounted for seven of the season's 12 segments and the No. 33 team finished first in three segments and second in another to build their championship leads.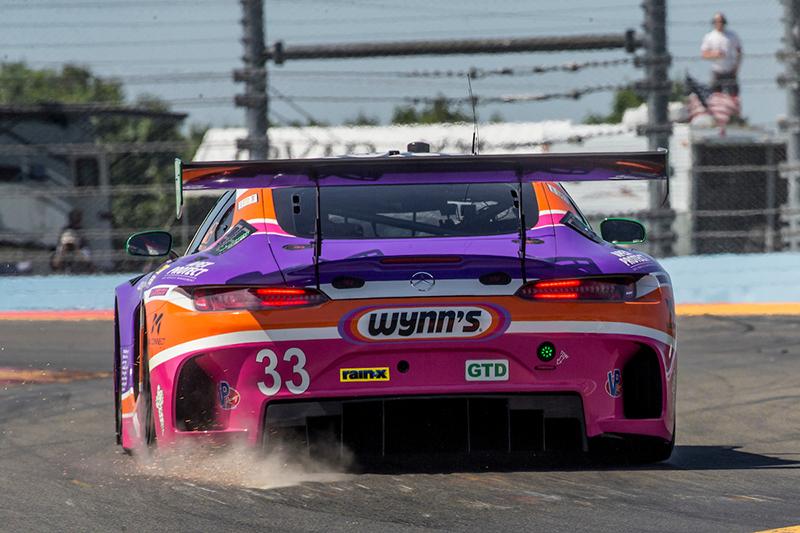 The shortest endurance race of the year, the Sahlen's Six Hours of The Glen has segments at the halfway mark and race finish. The year's final three segments are part of the 10-hour season-ending Petit Le Mans in October.
The No. 33 team's OEM partner, Mercedes-AMG, also leads the Endurance Cup GTD manufacturer championship by the same 25 – 22 margin.
Now part of the ITW Professional Automotive Products family, the Wynn's automotive technology products line started in 1939 and continues a heritage of automotive excellence today with an array of products designed to effectively treat and improve a car's engine.
The Wynn's partnership with Mercedes-AMG Team Riley features a special throwback livery that the No. 33 carries throughout Wynn's 80th year and the 50th Anniversary IMSA Season. The multi-color scheme was run in 1987 by Hotchkis Racing on a Porsche 962 IMSA GTP entry that was co-driven by John Hotchkis, John Hotchkis Jr. and Jim Adams.
Keating, the all-time IMSA GTD class race winner with 11 career victories, is also the principal owner of the Texas-based Keating Auto Group, which opened Mercedes-Benz of College Station earlier this year. More information on Keating's newest dealership, and his racing accomplishments with Mercedes-AMG Motorsport, can be found at www.AMGPerformance.com.
Noteworthy: Keating and his teammates compete this weekend at Watkins Glen just two weeks after a dominating GTE-Am class victory in the 24 Hours of Le Mans was taken away when the team's No. 85 Wynn's Ford GT failed post-race technical inspection by the narrowest of margins. "The fact is we did not win the 24 hour race because of being 0.6 seconds fast on fueling and because of having 0.4 of a liter too much fuel capacity. Our team of drivers and our team in the pits performed perfectly and we won that race. It was incredibly nice to be able to celebrate that win with Wynn's and Ford. I understand the disqualification and I accept it willingly, but it doesn't take away from the experience of 'Wynning' with Wynn's. The support has been unbelievable. The motorsports community is small and they have circled around us and showered us with love. It has been absolutely incredible."
About Wynn's: Throughout its legendary history, Wynn's, now worldwide, has remained at the forefront of technology. Wynn's heritage of automotive excellence dates back to 1939 and that leadership continues today with an array of products designed to effectively treat and improve your car's engine. Wynn's represents a reliable brand that generations of car owners have come to know and trust, and we'll work hard to keep earning your loyalty, one bottle at a time. Learn more at www.WynnsUSA.com.